Welcome back for day 14 of the Artiste in August blog hop! If you have come from Tina's blog you are on the right path! The complete list of consultants who are participating in this blog hop is in my sidebar in case you get lost or come across a broken link along the way.
Today we have made the bow tie box on page 75 of the handbook. This box would be fabulous for a wedding, prom, or other formal event.
I scored vertical lines every 1/4 inch across the front part of the box before assembling to create the look of pinstripes on the "shirt". The color combination was inspired by my son's prom banquet attire, from May 2011.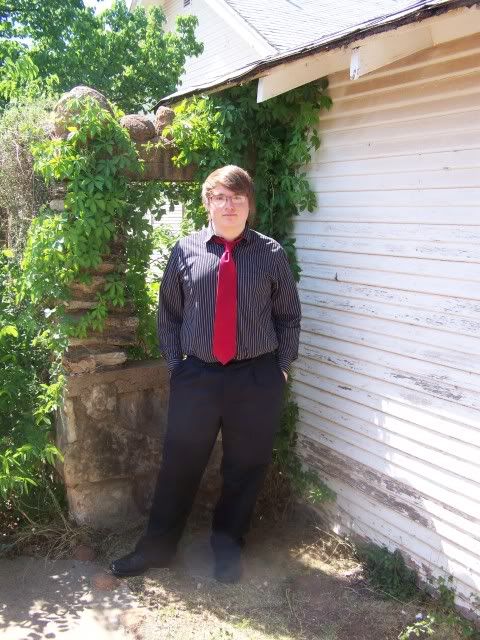 Sigh. I can't believe it was that long ago already. He's starting his second year of college next week, and my other children begin school today! My daughter will be a high school senior, and my baby will be in third grade. Time has sure flown!
Please hop along to Gloria's blog next to see what she has created for you!